Zero to Freedom Through Cashflowing Rentals (A Course Review)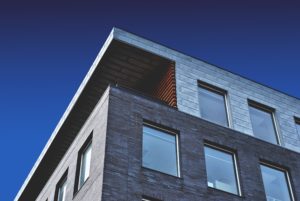 [Editor: If this course sounds interesting to you, make sure to join the waitlist so you can get the $300 discount, no obligation to purchase. JOIN HERE. ]
Considering my personal investment strategy, it all really comes down to two simple words: "cash" and "flow." In fact, these two little words determine how I live my life.
The words may be simple, but the way they're used can make a big difference. For example, positive cash flow (income in excess of my expenses) means I'm doing well. On the other hand, negative cash flow (expenses that exceed income) would mean I'm doing poorly.
Cash flow created from multiple sources outside of medicine, and having enough of it to cover my expenses means I'm financially independent; I can practice medicine on my own terms. 
It may be nice to hear that the value of an investment property or my stock portfolio has increased. But it doesn't mean anything until I sell something and convert that into cash that I can use.
When I invest in real estate, both in owning my own rental properties and investing passively through syndications and funds, I'm primarily concerned about the size of the deposit that will hit my bank account each month.
Let's face it. We live in a monthly-cash-flow society. Bills are paid on a monthly basis: mortgage, car payments, student loans, Netflix– it's all paid monthly. 
If we have excess money remaining in our bank accounts after expenses are taken out, that's positive cash flow. If we have negative… well, then we run into major issues. Unfortunately, many physicians live on the edge. Some even live paycheck to paycheck.
So I'm constantly looking for ways to increase my cash flow.
I Invest Passively and Actively
I know I've been talking quite a bit about passive investments and real estate funds and syndications. In fact, many of you signed up when I launched a course designed to give people the confidence and knowledge to invest in passive opportunities just like these. 
(Enrollment is currently closed as I'm devoting all of my energy to this current class. However, if you sign up for the waiting list, you'll be the first to know when we launch it again.)
However, I also love owning my own properties. There certainly is an added level of time commitment, but the more control you have, the more you can maximize the massive benefits of real estate investing. It's basically like owning your own business, and that comes with a ton of potential.
I can tell you, though, that I started with zero experience in real estate investing. So how did I learn to own my own properties? Well, through a lot of reading, listening, and trial and error. I've literally spent hundreds of hours self-learning. Finally, I had to take the leap without much guidance. 
Needless to say, I made a ton of mistakes. But I also learned a ton of valuable lessons in the process.
If there's one thing I've learned along this journey is that the best way to learn anything is to educate to gain a basic foundation, then leverage the experience of others as best as you can. That often means finding mentors and people you can learn from directly. 
So when my friends Kenji and Leti, the physician couple behind the blog SemiRetired MD, came out with a course on direct ownership, Zero to Freedom Through Cashflowing Rentals, I was extremely excited. I knew it would absolutely make sense for readers of this site.
Again, I don't promote a lot of courses even though I get approached by course creators quite a bit. But this one just fits.
In fact, since I'm always trying to improve the way I vet deals, source them, and implement tax strategies to minimize my own tax burden, so I'll be taking the course alongside everyone.
But Kenji and Leti aren't just teaching this course… as I've witnessed firsthand, they're living it.
Who Is Zero to Freedom Through Cashflowing Rentals For?
Many courses out there simply aren't designed for you. You're a busy professional. You have access to capital but lack the time and knowledge it takes to get started or improve.
So this course is different. It's designed for the doctor or high-income professional who wants to:

Spend more time with your family, travel the world, and work at your job on your terms, as much or as little as you want.

Pay fewer taxes so that you can afford to live life on your own terms, spending time with who they want, where they want.
The mission through this course is to help doctors and high-income professionals build the real estate empires that fund their dreams.
Put simply, it's for the person who believes that a path to sustained wealth is through real estate investing, and who doesn't want to spend hundreds of hours trying to figure it all out on their own.
They know the value of their time, and they understand the power in leveraging others' experience. They appreciate the access to the course creators and find value in being able to ask questions and interact with a community of like-minded folks.
Is any of this guaranteed? Absolutely not, but they've helped hundreds of physicians achieve these things, and I've been witness to it as a community member myself.
>> You can check out the main course page here.<<
What Will You Gain?
You will be taught the EXACT strategies the course creators used to get to financial freedom through rentals, including pointing out potential pitfalls so you can avoid them.

They will share their resources and team members with you, saving you hundreds of hours of work finding the right team.
How Are They Going To Do It?
This is an eight-week course with some break weeks. It's high yield, with short videos and worksheets to maximize the learning. Don't worry you have access to it for life so you can do it at your own pace if you want.
This all comes with a course community and Live Q/A sessions.
Here are the modules:
1 – Identifying Your Why and Goals
2 – The One Strategy
3 – Build Your Team and Learn Your Market
4 – Create a Deal Funnel
5 – How to Find a Property yourself
6 – Lock it up and Due Diligence
And… one of my favorite parts of the course is the bonus week, which covers all about Real Estate Professional status and utilizing it to its full potential. That's something I plan on taking advantage of this year, and I truly believe it is one of the most powerful tax strategies that physicians can use to minimize their tax burden.
This Course Is Not For You If:

You love trial and error, and enjoy spending lots of time to figure it all out on your own.

Mentorship
is not important to you

You don't find value in a community to support you through your investment
The Satisfaction Guarantee
Kenji and Leti guarantee that you'll make more progress in the first three sections of the course than you have in the past year–or your money back, no questions asked. 
Want To Join the Course?
If you're in with me, sign up for the course here. 
>> Zero to Freedom Through Cashflowing Rentals <<
(This is an affiliate link. I get compensated if you purchase the course using it, but at no additional cost to you. In fact, you'll even get the bonus below.)
Zero to Freedom 

Bonus experience

 (Passive Income MD 2021 bonuses)
We have partnered with Kenji and Leti since the course began a few years ago. We have been blown away with the success that their students have had and are happy to support them and their students. This is why we have again patterned with them to promote Zero to Freedom. If you purchase through our link, we will get a commission, but at no additional cost to you. 
But because of your support, we've decided to blow it out of the water with bonuses you won't get anywhere else. 
These bonuses are designed with you and your success in mind to help you take everything you learn in Zero to Freedom and create amazing results!
Bonus #1
Exclusive ticket to

Financial Freedom through Real Estate 2021

(PIMDCON – $397 value)
When you join Zero to Freedom as our bonus member, you'll get a virtual VIP ticket to our conference later this year. 
This conference brings together the best real estate strategists and investors to talk about how physicians can create their ideal lives through real estate investing.
Our last conference had 10,000 people participate in it and everyone walked away with a ton of value. It'll be the perfect complement to your education through the Zero to Freedom course. 
Even better, both Kenji and Letizia will be speakers at the conference! 
To join Zero to Freedom and get a free ticket to our event, click here to join.
Bonus #2
How To Invest in a High Cost of Living Area ft. Dr. Pranay Parikh ($117 Value)
Free masterclass by Dr. Pranay Parikh on how to actively invest in real estate in high cost of living areas. Is it possible and if so, how do you do it?
Bonus #3

 
The New Tax Rules After the Pandemic ft. Toby Mathis ($117 Value)
Hear Toby Mathis, Esq, founder of the Anderson Law Group tell you the new tax rules and strategies that you need to know about in today's environment.
Bonus #4

 
How I Created Fast Financial Freedom Through Real Estate interview from the Leverage & Growth Summit 2020. ($67 Value)
Want to hear Dr. Letizia Alto talk about their journey to creating financial freedom through real estate and how to take advantage of massive tax savings using Real Estate Professional Status. 
You won't find a better collection of bonuses! ($698 Value)
*Bonuses will be given after the refund period
Remember, the sooner you take your first step, the sooner you reach your goals.
If interested (and to get the exclusive $300 waitlist bonus + our PIMD bonuses), you can sign up for the course here through this exclusive link:
Hope to see you in the course community!
---
The post Zero to Freedom Through Cashflowing Rentals (A Course Review) appeared first on Passive Income M.D..